Christina Thum
Naturopathic Practitionor in Traditional European Naturopathy TEN
Everybody is different, but we are all "right". Therapy work is always interesting for me. I serve others with my compassion, my curiosity and always with fun in my work.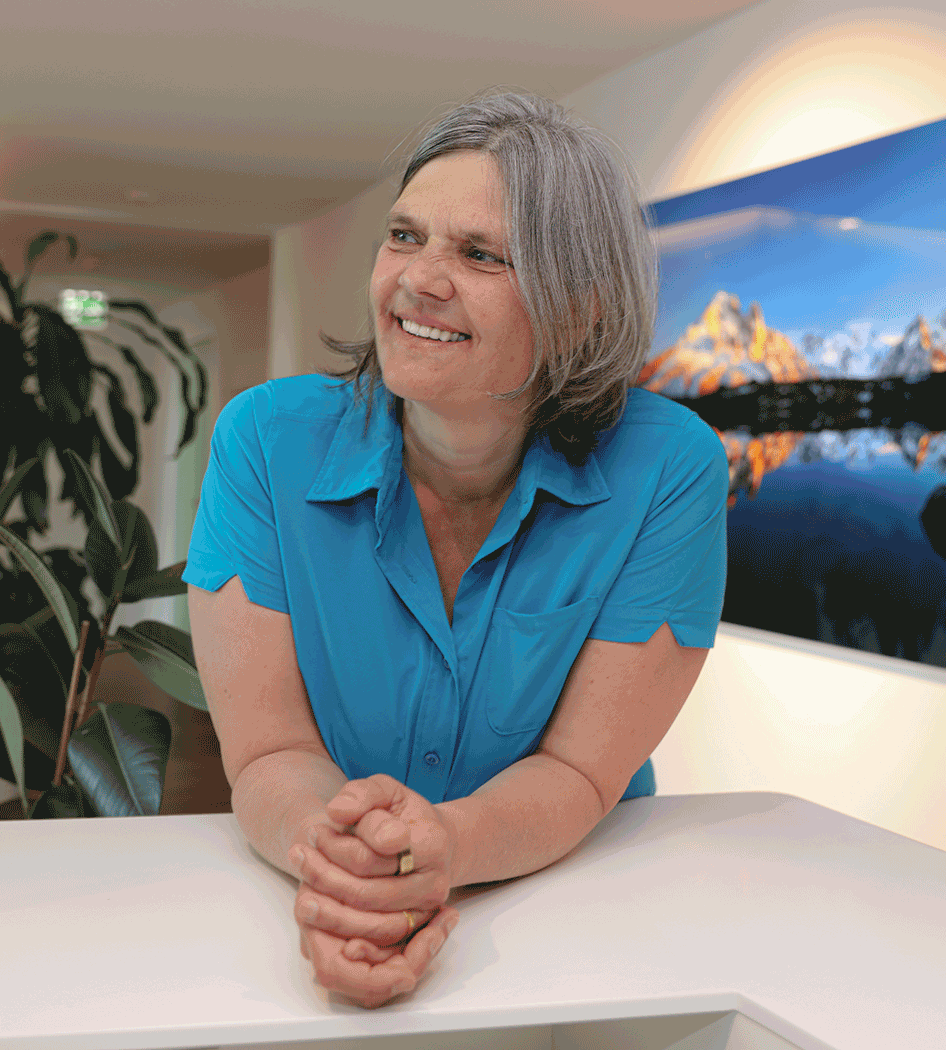 Motivation
Everyone has the abilities for a productive, happy life within him/herself
Recognizing and connecting with these abilities and forces fascinates me. Through my various trainings I recognize connections between different levels. Body ailments, problems in life, systemic issues of the family, laboratory parameters. Everything is in interaction.
I am qualified in traditional European naturopathic medicine (TEN), osteopathy, physiotherapy, applied kinesiology, homeopathy, human design, energy and information medicine. Approved by Swiss supplementary health insurance companies as a naturopath with federal diploma TEN. (ZSR number: R691861)

1987 – 1990
Physiotherapy in Münster (DE)
1990 – 1995
Osteopathy International Academy of Osteopathy Belgium
2004 – 2008
Applied Kinesiology, ICAK-DE (Munch, DE)
Study of medizin at LMU München until 1. State Exam
2007 – 2008
Naturopathic Practitionor (exam in München, DE)
2008
Emigration to switzerland
2009
Naturopathic Practitionor exam (Basel, CH)
Electroacupuncture according to Voll by Dr. Fonk (Munich, DE)
2010
Information und Energiemedizin; TimeWaver Arbeit
2011 – 2012
Dark field training Dr. Rau Paracelsus Klinik, Mrs. Kapferer (Schwellbrunn, CH)
2013
Human Design Analysis
Seit 2013
Lecturing (Heilpraktiker Schule Paracelsus, TimeWaver Academy, QuantiSana HeilPraxis)
2014 – 2015
Organizer of Human Design Workshops
2016
Nutritional Medicine Ketogenic, Diet Dr. Reinwald Academy / (DE)
2017
Intensive introduction to Structural System Constellations with med. Ivan Vern Specialist in Psychiatry and Psychotherapy FMH
/Zurich, CH)
CAS Study Integrative Diagnostics at the Health Campus of the St. Elisabeth University EU Lucerne/Munich
2018
Posturology
2018 – 2022
Traditional Natural Medicine TEN
2020
Foundation of the Online Institute for Traditional European Natural Medicine www.ten-i.ch
2021
Traditional Natural Medicine TEN, Iris Diagnosis, Humoral Medicine
2022
Naturopathic Practitionor in Traditional European Naturopathy TEN, Advanced Federal Diploma of Higher Education